Painting a High Rise Building
Rope Access
When working on high buildings, high structures, and other unique structures it can be complicated and dangerous for both the involved staff and the public. Most painting companies do not have the tools or training to handle the restoration of these structures.  At Paint Melbourne, we specialize in completing restoration projects in difficult to access areas. Abseiling techniques are used where other forms of access are impractical. Some examples of these structures are high rise buildings, bridges, churches, towers, historical buildings, religious buildings, antennas, emissions stacks, amusements parks and rides, cranes, silos, lighthouses, stadiums, water towers, tanks, poles, rooftop towers and offshore rigs.
What makes our rope access team special is that each member carries skills that they acquired prior to rope access i.e trade qualified painting, plastering, rendering, waterproofing and stone masonry. This gives us the unique ability to complete these works to a very high standard within our skill set. Whereas other companies will have trained rope access technicians that are learning to paint, apply coating, or render while on the job, which gives the client a very poor finish.
Our main focus with the rope access division is to assist our building restorations division by completing restoration works via rope access to structures such as:
Churches (Stonemasonry, solid plastering, pointing, painting, waterproofing)

High rise buildings with concrete cancer

High rise buildings with building concrete issues

High rise buildings with water ingress or waterproofing issues

Micro particle blasting

Lighthouse restorations

Low rise restorations
We are able to use rope access methods to gain access and complete painting works to:
High-rise buildings

Bridges

Churches

Roller Coasters
We are able to use rope access methods to gain access and complete coating works to other vertical structure that requires coating:
Radio and cell towers

Antennas

Stadiums

Cranes

LNG (Liquid Natural Gas) refineries

Tanks

Mining related structures and devices

Flag poles

Any other vertical structure that requires coating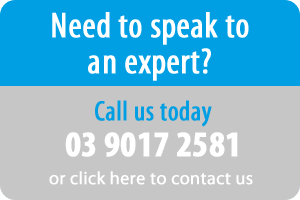 Before you contract just any company, be sure that they have the tools and the experience to handle the project at hand. When deciding on a company for a project of the this magnitude, turn to Paint Melbourne first and you've made the right choice.
We are based in Melbourne Australia, but due to the specialized nature of this team we have traveled the country and overseas to execute various tasks with nothing less than success. Within a week or less, we can be at your project, regardless of its nature or its location. From an inner city building viewed by the Queen of England and thousands of tourists at a London competition, to an oil rig in the Tasman sea seen by no one, to a mine in the N.T  Desert, or a high rise in Melbourne, we can and will, solve your rope access restoration needs.
If the structure is concrete based and has significant engineering issues or requires significant structural work, we may involve our industry partner Freysinett.
If the structure is experience major waterproofing issues, behind our expertise we will involve industry lead Waterproofing Melbourne.
WHAT WE'VE DONE
Find out more about what we've done by viewing our portfolio.