Paint Melbourne are leaders at the forefront of commercial coatings industry in Melbourne, Australia.

Our management and trades group is comprised of an equal blend of energetic youth and solid experience.

We have coated every type of building or structure imaginable and can exceed your expectations for any interior or exterior commercial painting.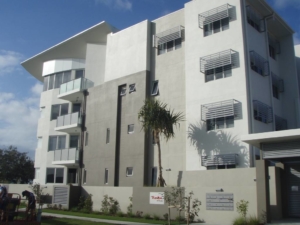 Professional Painters in Melbourne experienced in new construction, maintenance and restoration
Paint Melbourne offers a range of services for commercial, residential & industrial buildings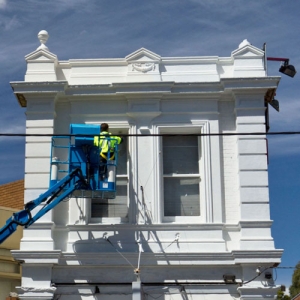 Does your project involve high buildings, high structures or does it have complex access issues?
Experienced and skilled rope access technicians on our staff.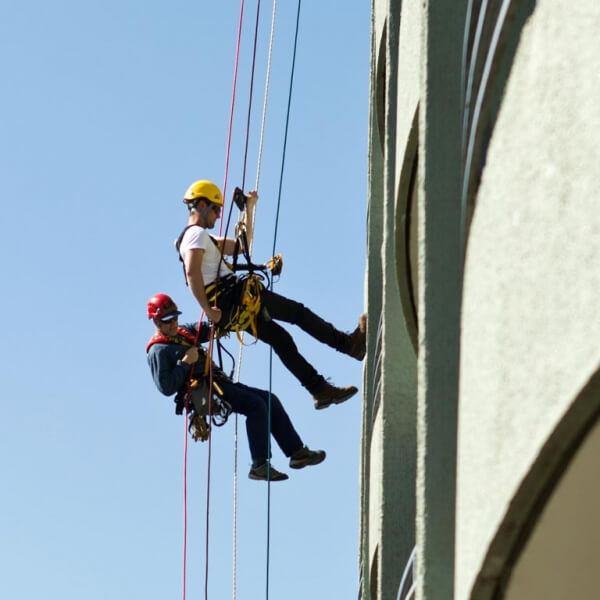 We will provide a completely detailed and explanatory quotation for every job with the aim of having no hidden extras through the course of the job.
We will always provide extremely good value for money.
WHAT IS PAINT MELBOURNE PROMISE?
TO OUR CLIENTS AND COLLEAGUES
AT DELIVERING OUR PRODUCT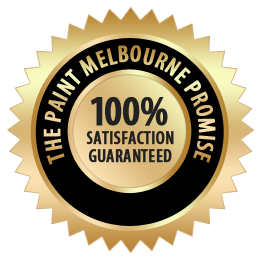 The painting and building restoration industry in Melbourne is flooded. If you search for painters Melbourne, you will find a long list of painters offering similar services. Unfortunately, not every business has quality operators who conduct themselves in a professional manner and ensure a good quality job.
So, how do I choose a painter?
At the end of the day, it comes to your personal preferences and more important budget!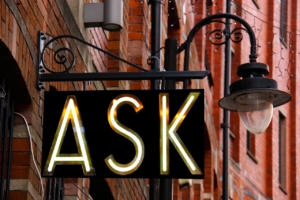 To protect yourself from future problems is important to fully understand what is included in your quote. Probably, you will receive 5 to 10 quotations on different price points.
The first step before you make a decision is to find the differences among the quotes. Try to compare the quality of the products, well known and quality brands like Dulux cost more money but can be trusted.
Second, look for specifics of the job like:
What are the preparation steps?
Are the areas being primed by the painters?
How many coats of paint will be applied?
How many work hours are included?
Those are simple things that can help you with the decision making process. At first, a low price will be appealing but that will cost you more money in the future. So, take your time to evaluate which will be the best option for you.
At Paint Melbourne, we have a professional team of painters in Melbourne that will provide a free and detailed quotation for every job. We are always available to answer your questions and to make sure that your job will be completed in the best manner possible.
Read for yourself what people say about us.
Very professional from start to finish
★★★★★
"
"Krishna and his crew were fantastic. They were very professional from start to finish. Krishna's communication was excellent throughtout the job and they did an excellent job. My job was quite difficult as my builders ("The Inside Project") left the walls in a bad state. This was no problem for the Paint Melbourne Guys. They simply repaired the walls with no complaints or additional cost. As we were living in the house, they were very considerate for our privacy and worked in with our plans. It was a refreshing experience.
"
- Shah Chaudari - St Kilda West, Melbourne
Paint Melbourne delivery
★★★★★
"
"Paint Melbourne have over delivered for us on several occasions where other companies simply could not deliver. Highly rated Thankyou
"
Fantastic!
★★★★★
"
"Paint Melbourne – fantastic! From start to finish Krishna provided a very professional service. He is a very polite and experienced operator and unlike most tradesmen he delivered a fantastic job – turning up on time (he was even early) and leaving the place spotless when he left – in fact it was cleaner when he left than when he got here. Good job and an immaculate paint job – no messy paint spots anywhere! We will certainly use him again.
"
Can't speak highly enough of Paint Melbourne
★★★★★
"
"Can't speak highly enough of Paint Melbourne. Being novices when it comes to painting, Krishna and his team (special kudos to Paul the painter!) were able to offer us advice on colour schemes and finishes (turns out this is pretty important). We had a lot of nasty woodwork and trim in our place, and the guys did a spectacular job on sanding it back and repairing it all before painting. This is where their true value add comes in. We now have a beautiful paint job that is going to last! Painting aside, the team at Paint Melbourne are kind, considerate, and thoroughly professional. Their cost is very competitive with market rates too. My partner and I would highly recommend them to anyone.
"
- Phoebe Hammond, Melbourne
The team at Paint Melbourne are fantastic
★★★★★
"
"The team at Paint Melbourne are fantastic, we cannot recommend them enough. They communicated well, kept a clean worksite and were very thorough with their work. Thank you Maria, Peter and team. We look forward to working with you again!
"
Professional company with a high attention to detail
★★★★★
"
"Following a less than optimum experience with a previous painter, we commissioned Paint Melbourne to paint the interior of our beautiful century old weatherboard home in Ascot Vale. From our initial meeting with the team at Paint Melbourne it was clear that we were dealing with a professional company with a high attention to detail. The team were meticulous in their preparation of the interior of our house (sanding, smoothing, filling ) and no painting started until the preparation was completed. They kept us informed of progress at all times. The team were extremely receptive to our comments and when minor issues were pointed out they were dealt with an a timely and professional way. For Paint Melbourne the customer always comes first and we never doubted the quality of the work that was being done. They even work around family commitments and we were always impressed at the team's flexibility around infant sleep times when we were back in the house towards the end of the job. Paint Melbourne are not the cheapest company but we believe you pay for what you get and the quality of the finish speaks for itself. We could not be happier with the result and everyone who comes into our house wants the details of the company that did the work. We cannot recommend Paint Melbourne highly and thank Krishna, Maria, Paul, Rachel, Rodney and the team at Paint Melbourne. Tom, Donna, Adam and Jack.
"
- Tom & Donna Connell - Ascot Vale, Melbourne
5

out of

5

based on

10

reviews.
Overall rating: