Paint Melbourne
Painters Melbourne
Paint Melbourne are leaders at the forefront of the coatings industry in Melbourne, Australia.

Our management and trades group is comprised of an equal blend of energetic youth and solid experience.

We have coated every type of building or structure imaginable and can exceed your expectations for any interior or exterior project.

We offer painting services, decorating services, plastering services, rendering services and solid plastering services.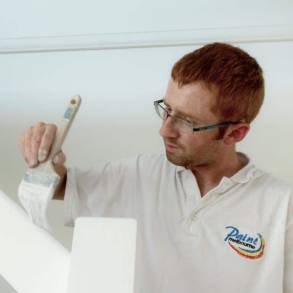 Professional Melbourne Painters experienced in new construction plus maintenance and restoration
of commercial, residential & industrial buildings.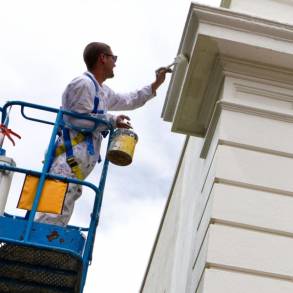 Building restoration projects

Body corporate projects

Building maintenance projects

New construction projects
Concrete cancer projects

Insurance projects

Make good projects

Real estate investment projects
Does your project involve high buildings, high structures or does it have complex access issues?
Experienced, trained and insured for working at heights.

Experienced and skilled rope access technicians on our staff.

Trained and skilled in the operation of all elevated work platforms, such as booms, scissor lifts, swing stages and mask climbers.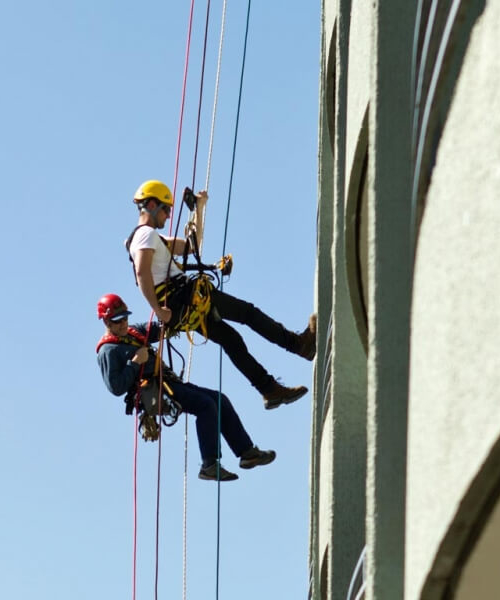 Read for yourself what people say about us.
"Can't speak highly enough of Paint Melbourne. Being novices when it comes to painting, Krishna and his team (special kudos to Paul the painter!) were able to offer us advice on colour schemes and finishes (turns out this is pretty important). We had a lot of nasty woodwork and trim in our place, and the guys did a spectacular job on sanding it back and repairing it all before painting. This is where their true value add comes in. We now have a beautiful paint job that is going to last! Painting aside, the team at Paint Melbourne are kind, considerate, and thoroughly professional. Their cost is very competitive with market rates too. My partner and I would highly recommend them to anyone."
"We used Paint Melbourne to remove wallpaper and paint our hallway. Krishna was great and the quote provided was clear and detailed. Job was completed quickly with no added costs. Very happy with the finished job and very happy with the customer service. Would definitely recommend Paint Melbourne."
"I called Paint Melbourne out of desperation after being less than happy by my previous tradesman, I required render to cover brickwork followed by texture coat and finally paint, Krishna organised the different tradesman to come out and do the work, these people were so professional, fast, and their workmanship was spot on! I am extremely happy with the work carried out and have no hesitation in recommending Paint Melbourne."
"Paint Melbourne – fantastic! From start to finish Krishna provided a very professional service. He is a very polite and experienced operator and unlike most tradesmen he delivered a fantastic job – turning up on time (he was even early) and leaving the place spotless when he left – in fact it was cleaner when he left than when he got here. Good job and an immaculate paint job – no messy paint spots anywhere! We will certainly use him again."
"Krishna and his crew were fantastic. They were very professional from start to finish. Krishna's communication was excellent throughtout the job and they did an excellent job. My job was quite difficult as my builders ("The Inside Project") left the walls in a bad state. This was no problem for the Paint Melbourne Guys. They simply repaired the walls with no complaints or additional cost. As we were living in the house, they were very considerate for our privacy and worked in with our plans. It was a refreshing experience."
We will provide a completely detailed and explanatory quotation for every job with the aim of having no hidden extras through the course of the job.
We will always provide extremely good value for money.