EXTERIOR PAINTING MELBOURNE
Our Expert Exterior Painters Explain Their Process
Paint Melbourne can take on any exterior painting project that you can challenge us with. No matter what type of material you need to paint, we' most likely have experience with it.
Metal, wood, concrete, glass, stucco, and plaster are just a few of the materials found on various exteriors that we can paint for you.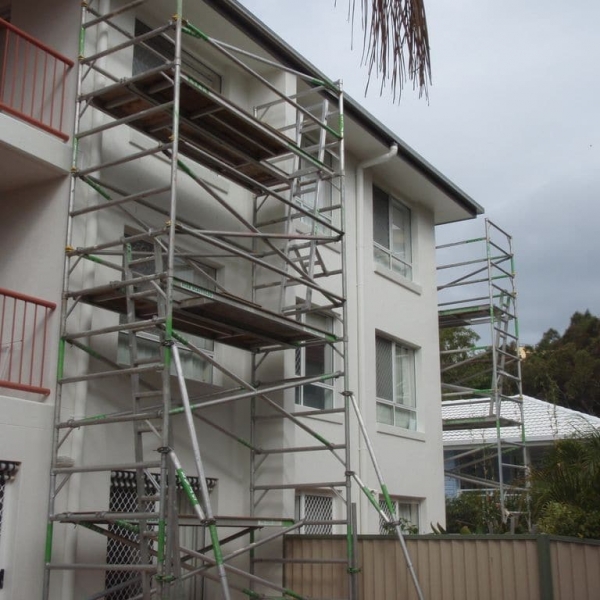 The Paint Melbourne 6-Step Process for Exterior Painting
Set Up – We assemble any scaffolding or rope access aparatus necessary for the project.
Prepare –Based on your requests, major holes or cracks are filled; stains are sealed, and surfaces are prepared.
Paint – Repaired areas are primed, and the highest quality paint is applied to a uniform finish.
Clean –We carefully remove anything that may be a sign of our presence. Over-spray or other unsightly issues are removed
Inspect – After our own inspection, you are invited to inspect our work and asked to give us feedback.
PROMISE – Did we keep our PROMISE to the customer by delivering "…quality service, quality products, quality finishes, on time and on budget?"
Special exterior painting services include:
Brick and stone re-pointing

Rigging

Hoisting

Suspended and supported scaffolding
Our exterior painters provide surface preparation and painting of:
Cast iron and masonry facades

Steel, wood and aluminum

Stucco (EIFS) installations and repairs

Outdoor painted advertising signs
WHAT WE'VE DONE
Find out more about what we've done by viewing our portfolio.