INTERIOR PAINTING MELBOURNE
Interior Residential and Commercial Painting
If you need interior painting, look no further than Paint Melbourne. We take the invitation and the privilege of being invited into your home seriously, and rest assured we will treat it responsibly. We can help you choose colors, the type of paint, or the finish you are wanting in your space. We will, of course, meet your requirements in terms of scheduling and accessibility. Our ultimate goal is to provide you with the highest quality painting experience one can have.
After providing you with a detailed estimate and time frame, we'll begin our 6-Step process for residential interior painting. This systematic approach is our way of ensuring that we live up to the Paint Melbourne PROMISE on every project.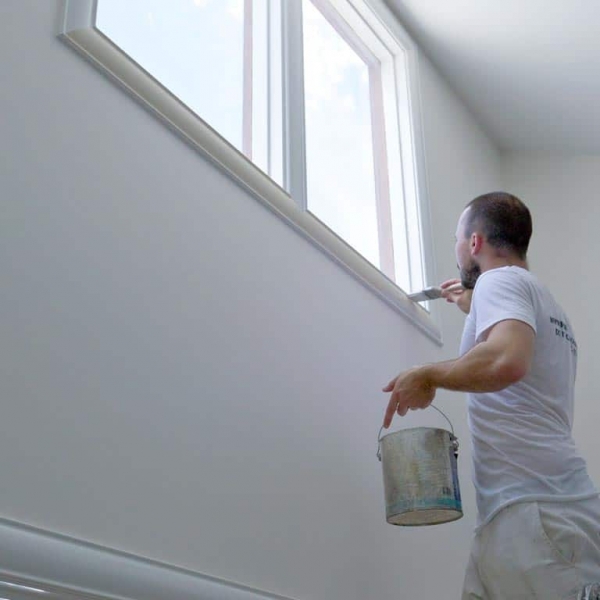 Paint Melbourne: Our 6-step process for interior painting
Set Up – Items are placed in the center of the room and covered with clean, new plastic sheeting. All floors are protected with drop cloths.
Prepare –Based on your requests, holes and cracks in ceilings and walls are filled; stains are sealed, and surfaces are scuff sanded.
Paint – Repaired areas are primed, and the highest quality paint is applied to a uniform finish.
Clean – Furniture and accessories are moved back to their desired locations. Floors and carpets are vacuumed and swept. All of our materials are removed.
Inspect – After our own inspection, you are invited to inspect our work and asked to complete the feedback card for the crew.
PROMISE – Did we keep our PROMISE to the customer by delivering "…quality service, quality products, quality finishes, on time and on budget."
We can also provide the following interior painting techniques and methods:
Skim coating

Airless, conventional and electrostatic spray

Quality brush and roller applications

Multi-color Plextone & Zolotone spray finishes

Wall coverings removed and installed

Glass hand painted signage
WHAT WE'VE DONE
Find out more about what we've done by viewing our portfolio.