WORKING FROM ELEVATED PLATFORMS
Safety first when painting above
Elevated areas, difficult to access, tried all other methods?
As Melbourne grows upwardly, so do the tasks at hand. Often, in urban areas like ours, there is a growing need for fulfillment of painting projects that few are able to perform. If your project requires knowledge of preparation and performing work from an elevated platform, you've come to the right place.
Paint Melbourne has specially qualified painting crews that are trained and accustomed to exterior painting on high rise structures and other elevated areas. Not everyone is equipped to work an entire shift several hundred meters off the ground, but Paint Melbourne has identified a need within our city and accommodated it. If you have a high rise structure, multi-level residential building, or other elevated place that requires exteriors painters in Melbourne or other city skyscrapers, contact Paint Melbourne first.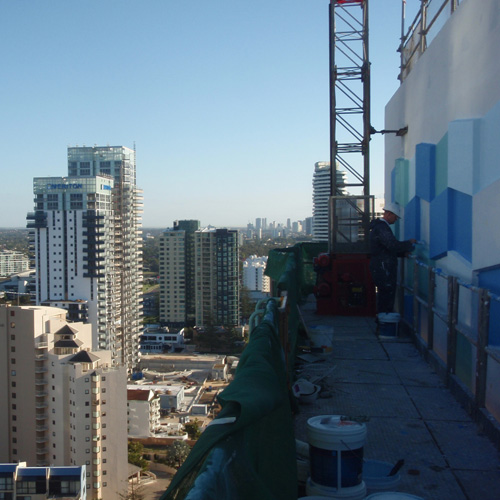 WHAT WE'VE DONE
Find out more about what we've done by viewing our portfolio.