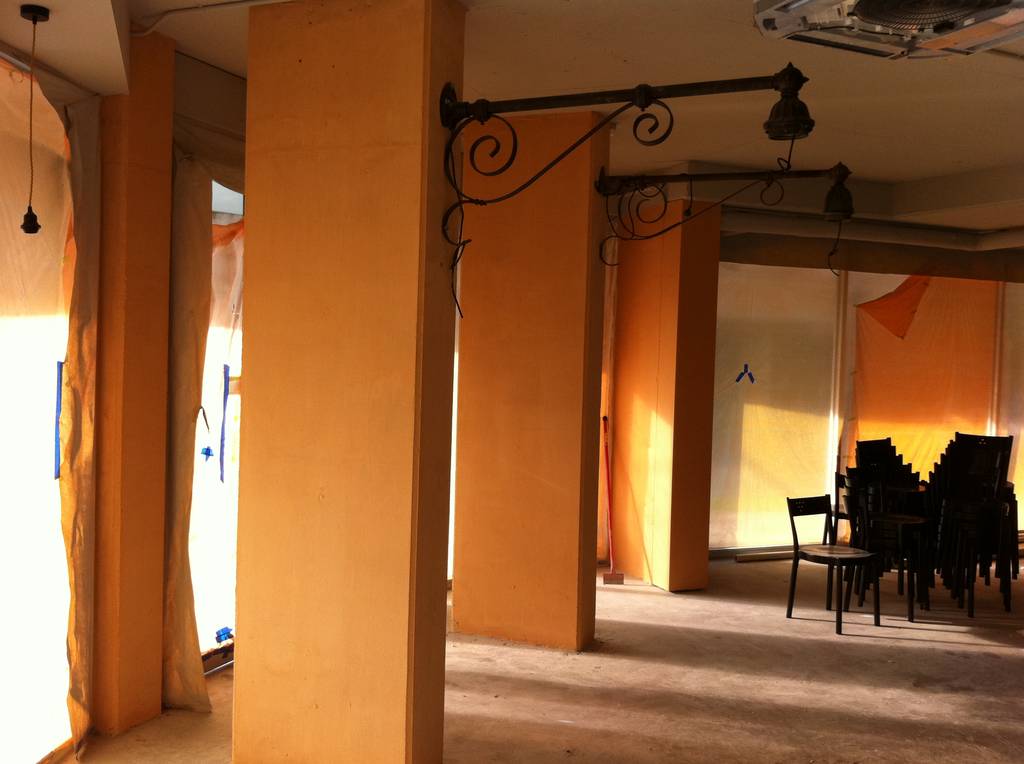 YEAR COMPLETED: 2011
PROJECT LOCATION: 410 High Street, Northcote, Victoria, 3070.
CLEINT/S: The Espresso Room.
SERVICES PROVIDED ON PROJECT: Interior Plastering, Filling Large Holes with Expanda Foam, Interior Painting, Airless Spraying, Special Finishes, Gloss Finish in the Kitchen.
PRODUCTS USED ON PROJECT: Dulux, Berger Gold Label.
PROJECT TIME FRAME: 2 Weeks.
PROJECT CHALLENGES: Working in and around other trades, Getting a good finish from the mdf panels, stretching the clients budget as far a possible.
PROJECT POSITIVES: The excellent colour scheme and the overall finish provided for the budget.
CLIENT/S FEEDBACK: Very happy with the final product especially the lime suede.
CLIENTS WEBISTE: Google+
We were contacted to be involved in the fit out of a new cafe/coffee roasting operation in Northcote. The owners were taking a big risk in opening in the area because the location is on the outskirts of the popular Northcote precinct.